Join India's only marketplace
for everything Kawaii.
The choice is yours, we offer our services for free and will always be free (No Trials).
We do offer plans as well, offering extra services which may interest you & increase your business.
Free
Pay only when you sell. We don't charge for listing fees, or set any limit on how many products you can list.
12%
Commission fee per order
Get Started
Delivery charges will be borne by the vendor, we provide the best rates in the industry for delivery nationally as well as internationally.
Focus on the good stuff
Focus on what you like to do and leave the rest to us. Our system are designed to help you sell online easily no matter if you are just getting started or an experienced seller.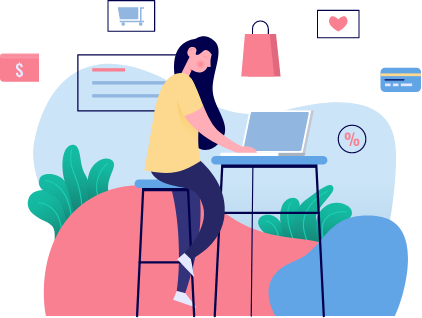 Your success drives us
We are committed in helping you,
with all the support and information you need.
What items can be sold on Gashena?
Apparel & Apparel Accessories
Traditional & Handmade Items
We believe in quality and will review the products that our vendors publish online.
Ready to open a merchant account?
or Have any questions?